One of Argentum's most popular publications, the annual Largest Providers Report has data and insights the industry can use year-round. This year see where the 150 largest providers rank. Plus, read about the post-COVID-19 outlook.
What's Included?
150 Largest Providers

50 Largest Providers by Operational Capacity

30 Largest Assisted Living Providers

30 Largest Independent Living Providers

30 Largest Memory Care Providers

10 Largest CCRC Providers by Number of Properties

10 Largest REITs by Senior Living Investment Value
Get the numbers: Find out how U.S. senior living providers rank in size by number of units, how many employees they have, what types of care they offer, and more.
Get the context: See highlights of provider acquisitions, the 55+ market, and REITs. Find expert perspectives on private equity, middle markets, and more.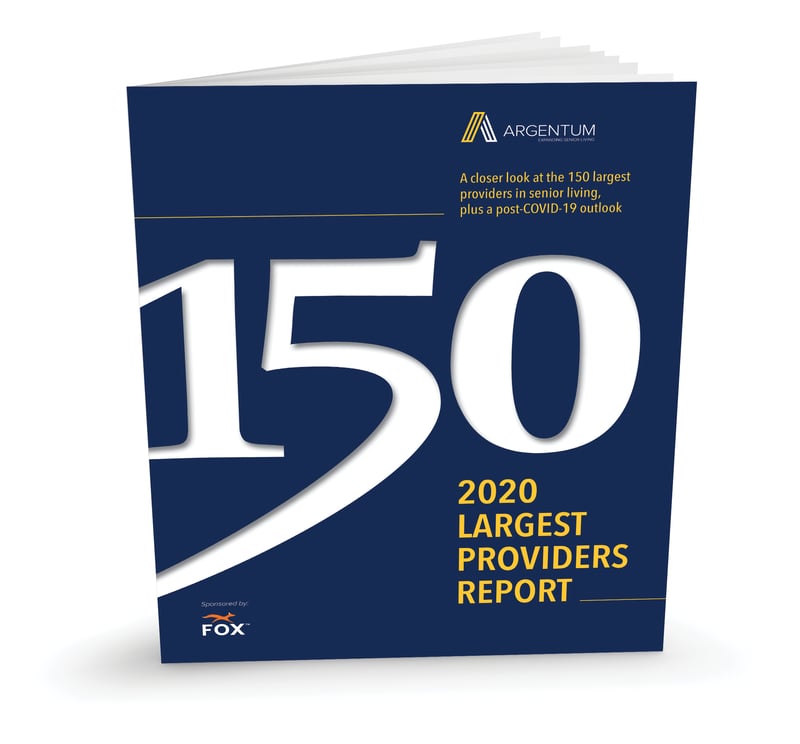 The Largest Providers Report is sponsored by FOX Rehabilitation